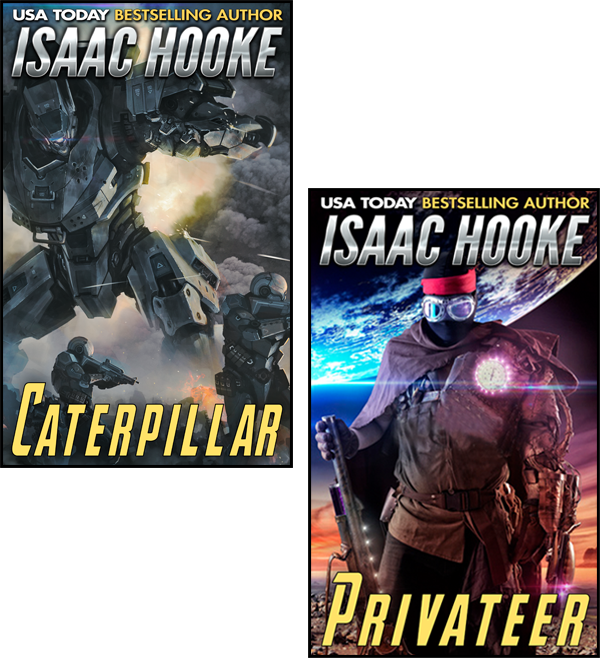 See, easy as pie… your subscription to my list has been confirmed.
I just sent you an auto-reply containing the download link for the first story. Check your spam folder if it doesn't show up in the next few minutes, and be sure to add my address to your contacts or "trusted" list. If you are a Gmail user or you use any other web-based email that filters broadcasts away from your main inbox, be sure to "drag" any emails from IsaacHooke.com or "Isaac Hooke" into your Priority Inbox, otherwise you might miss the next books when they come.
If you don't receive the download email from me within the next few minutes, use the "Contact" menu at the top of this page to send me a message and I'll assist you.
In the meantime, while you wait, scroll down the page to leave a review for Hoplite, and to grab the second installment, Zeus!
– Isaac
Review Hoplite (Alien War Book 1)
I have a favor to ask… can you leave a review? The number of reviews an ebook receives has a big impact on how well it does, so if you like my stories I'd REALLY appreciate it if you left a quick review on Amazon. Anything will do, even one or two lines. Thank you!
 Review Hoplite on Amazon.
Get Zeus (Alien War Book 2)